Welcome
You found your way to KUMC through social media. Now what? What are you looking for?
Our Video Worship is found on the worship page in the Ministries drop down section.
If you need a pastoral conversation please reach Pastor Nancy at 630-360-0471 and leave a message. She will get back to you within a few hours.
Investigating who we are?  Look through our about pages and our ministries pages. In the Welcome article there is a picture of our leadership team.
Fun Fact:  Our physical location is not our mailing address. Send correspondence to P.O. Box 50 Kaneville, IL 60144 or email us. 
Are we worshipping in person? Kaneville Church follows the guidelines from the State of Illinois. In Kane County we are not permitted to worship in the building at this time. (Week of Jan 24-31)
Our Live Nativity was the climax of our Advent Season. Pictured here are Erin, Tanner and Lindsey in the Werdin Barn. We saw around 65 guests over the 2 hours on Christmas Eve. Also serving at the barn were Shepherd Jack, Innkeeper's wife Nancy, Media Specialist Dan, Narrator Hansen, Animal Specialist Julie, Caretakers Carol and Karl. Temperature that night was 9 degrees Farenhite. 
Volunteers Click Below
 Want to Help? We have a place for you to participate in the Worship Video. Sign up on our SignupGenius form and you can serve as liturgist, Scripture reader, song leader or present a Lenten Banner piece. Multiple weeks are permitted.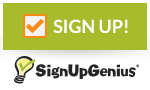 IT'S TIME worship series will run through February 14. See all the videos on our YouTube Channel "Kaneville Church." We welcome your comments and participation. 
In The Lenten season we will tell the old, old story of Jesus and his love with the Narrative Lectionary and Holy week objects. These will become the voices of Lent saying "Be Compassionate," "Hear the Truth," "Salvation for all," "Justice now" and "Have Mercy."  The Gospel story is radical because Jesus was radical. If we are to live this out, we need to be radically different than the world. Join us for "The Voices of Lent."