WELCOME:   You found your way to KUMC through social media. Now what? What are you looking for?
Our Video Worship is found on the worship page in the Ministries drop down section.
Do you need a pastoral conversation? please reach Pastor Nancy at 630-360-0471 and leave a message. She will get back to you within a few hours.
Investigating who we are?  Look through our about pages and our ministries pages. In the Welcome article there is a picture of our leadership team.
Fun Fact:  Our physical location is not our mailing address. Send correspondence to P.O. Box 50 Kaneville, IL 60144 or email us. 
Are we worshipping in person? Kaneville Church follows the guidelines from the State of Illinois. Kane County will be in Phase 4 soon. This will allow 25 persons in our safe worship environment. Masks, distancing, temp checks are required.
Worship Attendance for Lent
In Person worship with Live Feed to Facebook and YouTube resumes in February and March. Registration is required we can seat 20 guests and 5 worship leaders. To give everyone the chance of having one or two in person worship experiences, we've also set up a waiting room for those ready to be called into a worship seat the day before.   SIGN UP with the below button.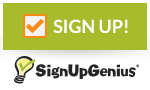 MAKE PLANS TO JOURNEY WITH KUMC ALL THE WAY TO EASTER! 
Available February 17, 2021 for pick up or drop off. Shared at the elevator door with the option of administered Ash Wednesday ashes and prayer. These devotional guides will take us through the five weeks of LENT. A video demonstration will be uploaded every Monday to guide our families through the week's activities.  Pick up any day after the 17th at the back entrance to the church or call the office for a drop off.  
In The Lenten season we will tell the old, old story of Jesus and his love with the Narrative Lectionary and Holy week objects. These will become the voices of Lent saying "Be Compassionate," "Hear the Truth," "Salvation for all," "Justice now" and "Have Mercy."  The Gospel story is radical because Jesus was radical. If we are to live this out, we need to be radically different than the world. Join us for "The Voices of Lent."